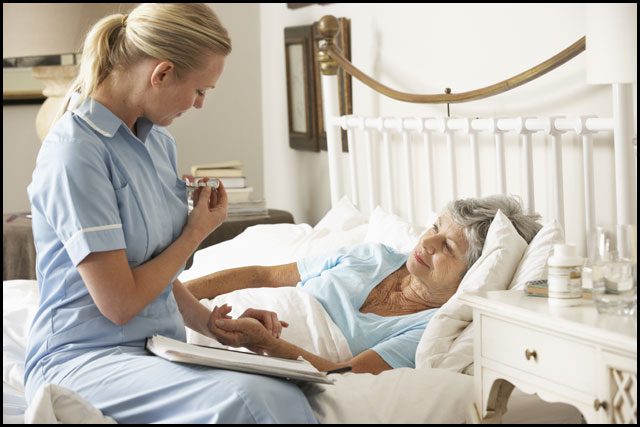 Palliative, Not Terminal, Care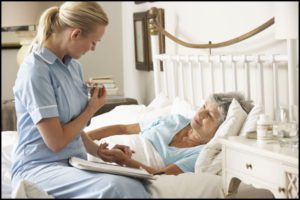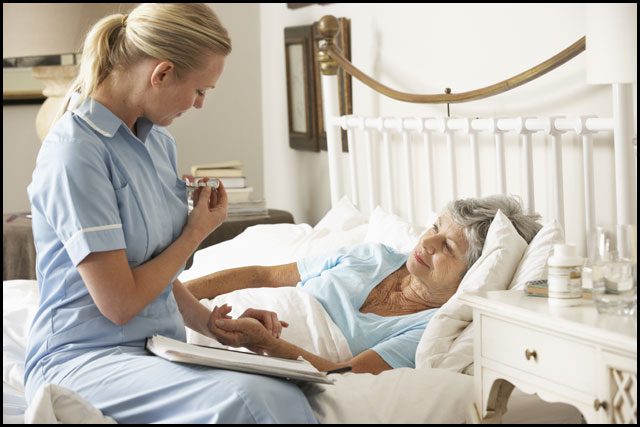 When most people hear the term "palliative care," they immediately think of care for terminal patients. But that is not always the case. The basic thing about palliative care is that it is an approach that combines several disciplines in providing specialized medical care for seriously ill patients. The object of the care is to improve the quality of life for the patient.
Taking Care of Serious Illness
Palliative care is often applied to patient care that does not focus on providing cures. It is combined with other treatments, but the palliative care looks toward management of symptoms, and giving social and psychological, even spiritual, support to the patient and the patient's family.  One means of doing this is through in home health care services. The caregiver and support team work to relieve the patient's pain, in order to help the patient deal with whatever curative therapies may be ordered.
Slow Recovery
Other options for palliative home health care are when the patient can expect to endure a long period of recovery from surgery or other aggressive treatments. The debilitation and pain that can follow surgery calls for its own type of care. When the recovery period is expected to be long, the patient's family may need assistance in taking care of the patient while they also try to maintain their usual routines. A caregiver who oversees the direct care of the patient is in a position to determine whether the patient is in pain or discomfort, and what may be done to alleviate those symptoms.
Care of Chronic Conditions
When a patient and his or her family are dealing with a chronic condition, caregiving services can help them maintain a steady routine. For patients who have certain disabilities, or medical conditions for which no cure is anticipated but which are not in terminal stages, having assisted home care can make them more comfortable. A caregiver can evaluate whether the patient is having a negative reaction to treatments, and take steps to relieve the situation. Being readily at hand, an attentive caregiver helps the patient have a more positive outlook on their condition.
Palliative Care Manages Pain and Discomfort
The tasks of managing a patient's pain and discomfort can cover a whole spectrum of activities. Something as simple as regularly checking a patient's pillow could make a difference in physical comfort. That simple act might be overlooked by a hassled family member. But a caregiver has no other business in the household, unless it affects the patient. Like hospice care, the object is to give the patient as much comfort and stability as possible under the conditions.
If you or a member of your family is enduring an on-going medical condition, whether it is a long-term recovery from injury or surgery or it is a chronic condition that needs regular attention, consider the option of securing caregiving services.