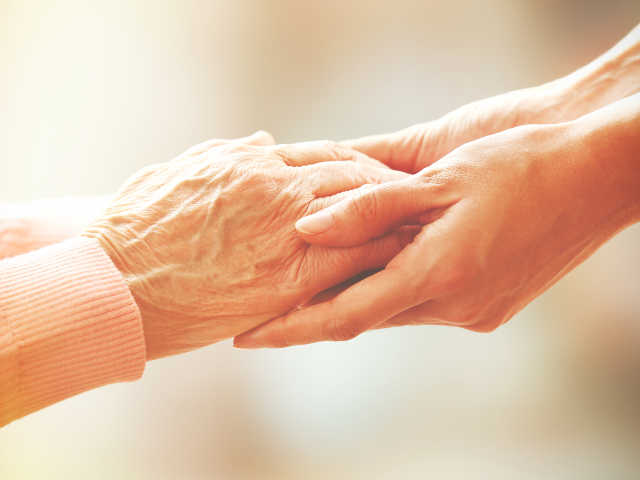 Hospice Care Is Better Than Aggressive Treatment. Here's Why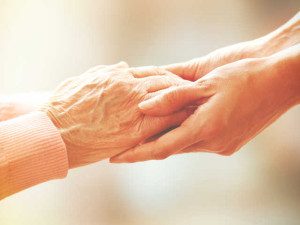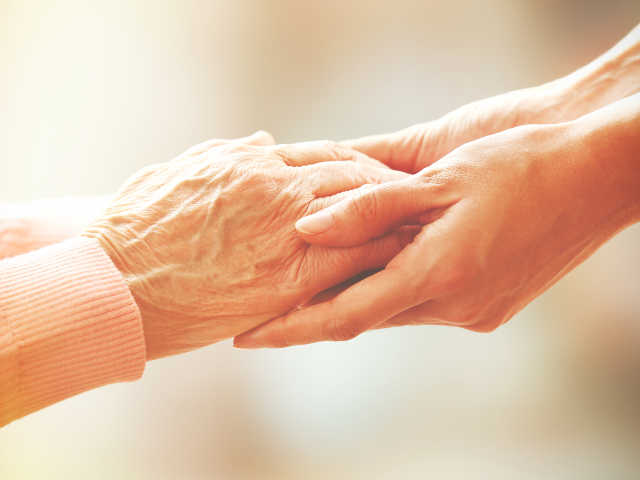 End of life decisions can be difficult for the entire family. It's hard to know how to choose between aggressive treatment to battle the disease and hospice care that makes the patient's last days more comfortable. With help from a new study, patients and their families may find it easier to make an informed decision.
The study measured the satisfaction that families expressed about end-of-life care when an elderly relative was diagnosed with cancer, and later died of the disease. The results were surprising to many observers in the media, but not to caregivers who provide hospice care. That's because home health care aides are more attuned to the wants and needs of very sick patients than any other profession.
High Intensity Treatments
When a patient is diagnosed with a life-threatening illness, it's natural for doctors to try everything humanly possible to treat the disease. If there is at least some hope that treatment will be successful, it will continue it for as long as possible to give the patient every chance to recover. This approach has become a one-size-fits all method, which can result in aggressive treatments even for elderly patients with terminal diseases like cancer.
These high intensity treatments are extremely taxing, both mentally and physically, for the patient and their families. If the prognosis for recovery is very low, many patients opt for extended hospice care instead of chemotherapy and other aggressive treatments. The new study compared the two approaches to end of life care, and the conclusions were heartening for those who believe hospice care improves the quality of life for terminal patients.
What the Hospice Care Study Reported
The Journal of the American Medical Association published the report. It was conducted by a team of doctors from the Dana-Farber Cancer Institute in Boston, Massachusetts, and their colleagues. They took several factors into account, especially the difference in outcomes for older cancer patients who were enrolled very early in hospice care instead of being treated in an Intensive Care setting for as long as possible.
Almost 60 percent of families of patients who had passed away from cancer judged the end of life care to be excellent if the patient had spent a minimum of 3 days of hospice care before passing away. That is more than 16 percent higher than patients who were admitted to the ICU within a month of passing away. There was a similar discrepancy between the reported satisfaction of families when the patient died in the hospital instead of in a more congenial location like their own home.
Caregiving at Home Improves End of Life Happiness
This demonstrates that hospice care that is provided to patients in their own home is a great way to improve quality of life for both the patients and their families. Hospitals excel at providing aggressive courses of treatment that might benefit patients with a brighter prognosis, but they are not a good place for patients who require intensive spiritual and emotional support and comfort during their last days on earth. Hospitals also make it more difficult for the patient to receive visitors, which can lead to a feeling of isolation.
With the assistance of hospice and palliative care, patients can spend quality time in their own homes, or at least in settings less hectic and impersonal than a hospital's Intensive Care Unit. Caregivers who provide hospice home care develop a much more personal relationship with their clients than is possible in a clinical setting. The continuous care by a few persons instead of the intermittent care supplied by an endless array of new faces at a hospital has a calming effect, which increases patient satisfaction. It also offers peace of mind to harried family members who would otherwise have to make stark choices between their daily responsibilities and the desire to supervise their loved one's care.
Doctors, patients, and family members can now refer to this study to receive additional guidance to make tough end of life choices, and preserve the quality of life for everyone involved.