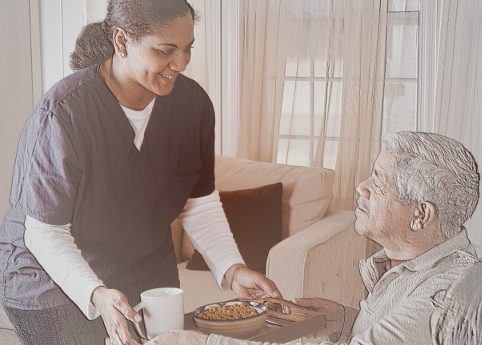 How to Make a Checklist for Your New Caregiving Service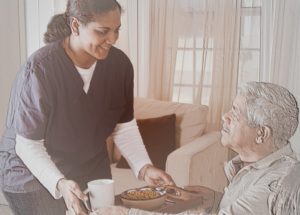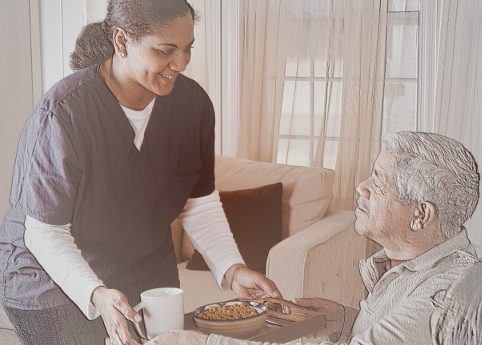 Once a family has chosen a home care hospice service for in-home health care services or assisted care, there are many topics to discuss with the caregiving service.  Every detail can be important to the quality of life for the elderly patient. We've compiled a handy checklist of things that should be discussed with a hospice caregiver before in-home care begins. It is a good idea to write down and give a copy of what you discussed to the caregiver, as well to as the home care service itself. That way, a family will know for sure that all their loved one's needs will be taken care of by the caregiving service.
Medications
It's vital that both the caregiving service as well as the individual caregiver knows what medicines need to be taken, when they should be taken, and the amount per dose. It is also a good idea to inform the hospice service if the elderly patient prefers taking their medicine with a specific beverage, like juice or tea. Make sure all medications are easily accessible, and are clearly marked. Any changes to their medication should be discussed as soon as possible to avoid complications.
Food and Drink
Discuss any likes and dislikes of any particular foods or drinks with the caregiver, or of any allergies or sensitivities to any foods. Be as detailed as possible. For example, it can be explained to the caregiver that a patient is lactose intolerant, or should not have coffee after a certain time, because it prevents them from sleeping. Maybe they are allergic to strawberries, but other fruits are fine, or orange popsicles are their favorite treat in the summer.
Bathroom Needs
It is important for the home health care service to know in advance to avoid any messy issues. What assistance does an elderly patient require to use the bathroom? Are they completely independent, or do they need assistance? If so, how much assistance do they need? Can they sit down and get up from the toilet on their own? What about cleaning themselves, or washing their hands afterward? Are issues with diarrhea or constipation, and if so, how can the caregiving service help avoid them? A hospice caregiver can be instructed to avoid certain drinks or foods, for instance.
Indoor and Outdoor Activities
It's important for a senior home care service to know what activities the elderly patient enjoys, both inside and outside the home. It is especially important for those patients who suffer from Alzheimer's or dementia that the hospice care provider know what they like to do, as well as what dislike doing. Some things that can be discussed with a home health care provider are the loved one's favorite radio stations, TV shows, or games to play. Does the TV irritate them? Maybe they enjoy surfing the Internet, reading, or doing crossword puzzles? Do they dislike conversing with others, or are they a regular chatterbox?
It is also good to let your caregiver know about any outdoor activities they enjoy, or if they prefer spending time primarily inside. If they do enjoy spending time outside, it is helpful to mention whether the patient needs assistance or reminders to put on their hat, jacket, or sunscreen, or assistance with their walker or wheelchair, if they use one. Maybe they enjoy car drives or outings to places like the movies, a museum, or to the mall? Also, let the caregiving service know if the patient enjoys taking walks outside. If they do, where do they like to go, and for how long? For those suffering from dementia, or Alzheimer's, it is extremely important to let a caregiver know this, as being outside can create a dangerous situation for them.
Emergency Contacts
Give a list of all important contacts to your home health care provider, and to the caregiver themselves. This includes any key family members or friends who can be called in an emergency, as well as the patient's doctors, dentists, therapists, etc. If certain contacts would be more appropriate for certain situations, be sure to your hospice care provider know as well.
By letting the caregiver know well in advance of a loved one's needs and desires, they can be much better equipped to provide the best possible home care to the elderly family member. In the Los Angeles area, Caregiving for You  provides in-home senior care services 24 hours a day, 7 days a week, 365 days a year.  They offer free assessments and a personal consultation to help ensure the elderly family member is given the best caregiving service possible.