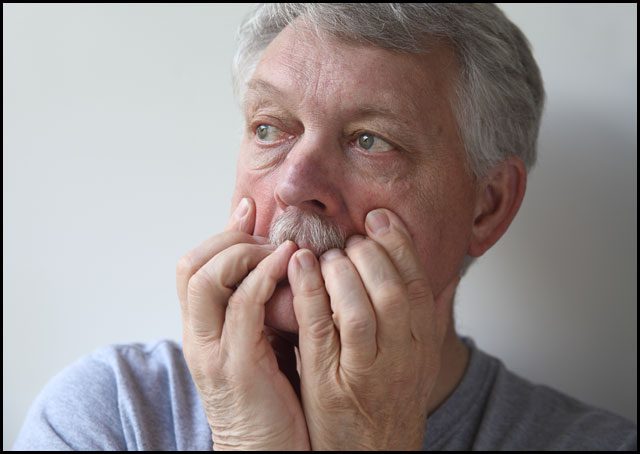 Agitated By Alzheimer's and Dementia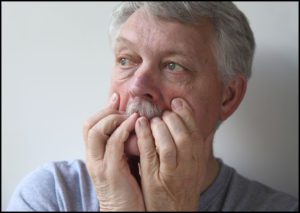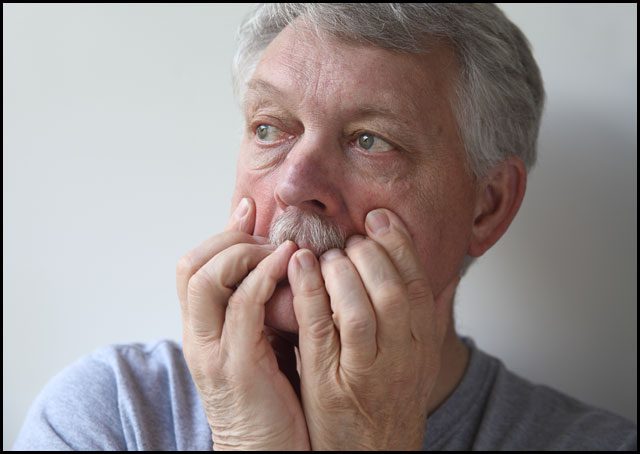 For family members who are trying to provide Alzheimer's or dementia care for an older loved one, one of the greatest challenges can come from dealing with the agitation that the loved one suffers. Because memory, especially short term memory, is affected by these conditions, the patient can become very agitated, because the world seems disturbingly unsettled to them. Learning how to cope with this challenge is an ongoing part of loving treatment from the family and caregivers.
Difficulties in Communication
For the elderly patient who suffers from dementia or Alzheimer's, trying to communicate can become a major frustration. Vocabulary seems to deteriorate, making it difficult for the patient to express his or her concerns. And when those around them don't understand or are always trying to correct them, their level of upset increases. In addition to having their vocabularies nibbled away by the disease, the patient may also have their ability to stay focused on conversations disrupted, causing them to forget what they were talking about. In any assisted home care situation, these difficulties have to be dealt with using thoughtfulness and consideration.
Driven by Fear
The concern in dealing with these difficulties is that the patient's agitation could move toward physical expressions of frustration and anger.  In home care services, everyone wants the care of the patient to be done with gentleness. But when the patient's agitation becomes so great as to concern those around him or her, things can get tense. The reality is that agitation can be driven by fear in the patient: fear of forgetting important things, fear of not recognizing their surroundings or the people around them, fear of stepping into an unknown place without understanding what is happening. All these factors contribute to the emotional upset the senior sufferer tries to cope with.
Calming the Patient
There are several things that can be done in caregiving services to help calm the patient when they begin to be agitated by circumstances.
Keeping a calm and warm manner in dealing with the patient
Keeping the tone of voice in addressing the patient calm and soothing
Maintaining attentive body language, encouraging the patient to stay in the two-way conversation
Keeping eye contact and calling the patient by name
Holding their hand or keeping other gentle physical contact
Distracting them if they become agitated or anxious
Keeping Them Comforted
Of course the object of any caregiving service is to keep the patient comforted and comfortable. There are many challenges facing caregivers and family members in dealing with dementia and Alzheimer's. Learning to keep clear communications with the patient is one of the important tasks. For the family of the patient, there are many senior home care agencies that can provide advice and assistance in dealing with the challenges they will be facing.