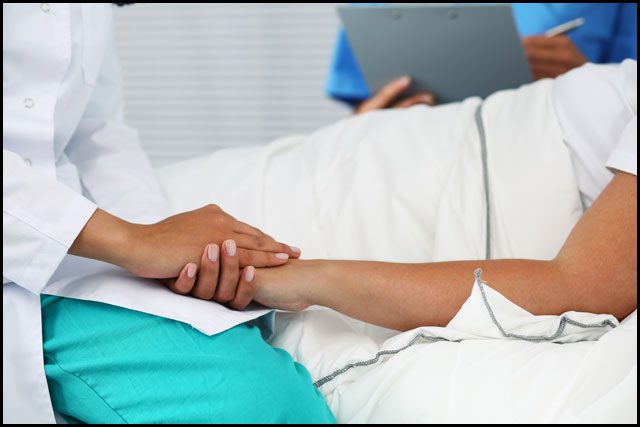 Taking Care of Seriously Ill and Terminal Patients
Many families who are facing taking care of terminally ill loved ones, have to make difficult choices about caregiving services for the last months and weeks of the loved one's life. Other families have to consider how to take care of a loved one who has an on-going major illness for which there may be no cure. The value of quality care for this challenging period is very important for both patient and family. Knowing that loved ones may be facing their last days inspires family and caretakers to give the patient the greatest comfort possible, both physically and psychologically.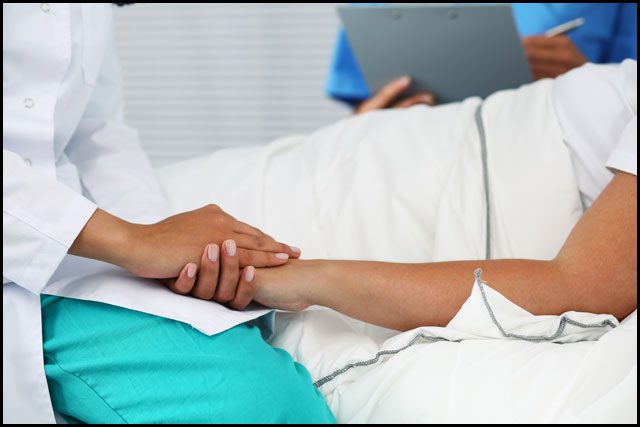 Impersonal Institutional Care
Until the 1970s, there was not very much available for palliative or hospice care of patients, other than that which might be available in a place like an elder care nursing home. The options might have been for families to fend for themselves in their own homes in caring for family members who were either coping with chronic physical ailments or terminal illness, or to leave loved ones bound to hospital wards where they could receive only impersonal care from the medical staff.
The institutional outlook of impersonal care created an effect that was depressive to the patient. Instead of inspiring up-beat outlooks and positive responses to care, the nature of hospital care meant that no patient received very much personal attention.
Palliative and Hospice Care
The development of professional specialties of hospice and palliative care meant that families would have more options for the care of their loved ones. Palliative care is designed toward giving patients pain relief and comfort from the physical and mental stresses created by their ailments. With palliative care, the patient may be facing a long stretch of curative treatment or an ongoing maintenance of a quality of life while dealing with a chronic, non-curable condition. Care professionals who specialize in this area bring special attention to the patient, making sure medications are delivered properly while giving the families the relief and assurance of a dedicated expert who will not be distracted by the emotional circumstances.
Where palliative care is not restricted to the prognosis of the patient, hospice care usually focuses on those who are enduring ailments with no remaining options for a cure. The expectation when it comes to hospice care, whether in a specialized facility or in a home, is that the patient has been given less than six months to live. The object in hospice care is to make that last period as comfortable and calm as possible for the patient.
Choosing a Hospice
When it comes time to make choices about the final care for a terminally ill patient, families have the choice of a specialized care facility or hospice home care. Selecting caregivers who will provide loved ones with the most attentive care is a serious matter. Professional caregivers who specialize in palliative and hospice care will make these challenging situations easier.