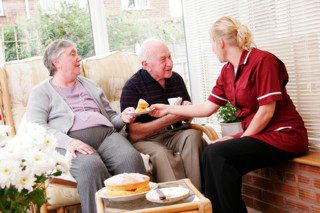 Honoring Privacy with Elder Care in Malibu CA!
When a person reaches a certain age and their body doesn't respond the way that it used to, they aren't able to do the same things that they once did, or they have an illness or are recovering from an injury and they might require some level of elder care. Whether that person requires elderly health care, such as a nurse or nurse's aide, or just elderly home care where the caregiver comes into the individual's home and offers support, assistance with cooking, light cleaning, getting dressed, bathing, or other personal issues, it's important to remember that they deserve their privacy as well.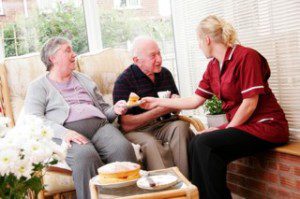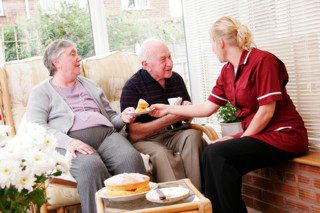 One thing that you want more than anything when your mother has fallen and broken her hip, and when your father has suffered from myocardial infarction, is to make sure that he or she is safe and is given the best opportunity to make a full recovery in their own home.  That's why you decided to call and hire home care for the elderly for him or her.
Of course, you talked it over with them and they agreed that it would be a good idea to have someone check on them periodically, besides you, of course.  Now that you have taken the best first step to ensure their safety in the comfort of their own home, you also want to ensure their privacy.
Just because a person is coming into your loved one's home to check on them and provide the right level of elder care that they require, doesn't give them the right to access all sorts of information, or to be going into certain parts of the home that they don't need to be going into.  It also doesn't give you or anyone else in the family the right to begin snooping through the garage, crawl space, basement, or even the spare bedrooms.
If you have power of attorney over your mother's finances, does that mean that you can go through her desk and begin reading letters that she sent and received from a friend through the years?  No.
We have a tendency to begin to treat our elderly loved ones who might require some level of elder care as though they need to be protected in all phases of their life.  That's simply not true.  Your loved one has as much right to his or her privacy as you do, so make sure that you keep that in mind through the years and respect them enough to honor it.
There's no reason to be overwhelmed by elder care, not when you have the options of hiring home care for the elderly.
There's no one answer to the question of when the time is right for in-home care.
However, if you consider the points raise here today, you'll have a better idea of when it's time for in-home care.
And, if you have any follow-up questions, please contact us (310) 400-6869…we are always here to assist…You are Important to Us!
We pride ourselves in the Best In-Home Care!
Caregiving for You, Inc.