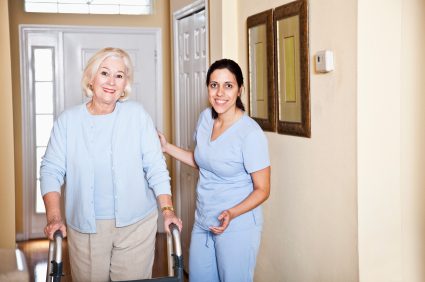 Learn Why Exercise Is So Important to Our Overall Health.
One of the Best Exercises for Elder Care near Malibu, CA is Walking
If you are looking to find an activity to do with the elderly individual for whom you are providing elder care, there are many to choose from. When you are tasked with trying to encourage that elderly individual to get some exercise, there are certainly going to be a number of limitations.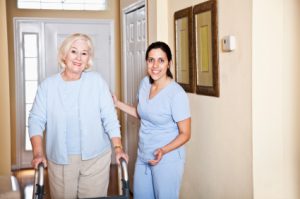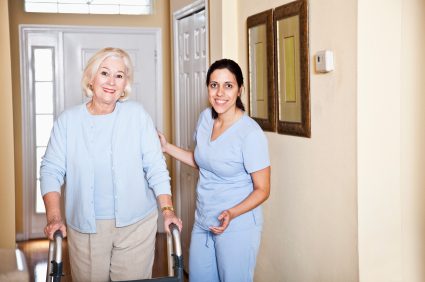 Each person is different and may have more physical strength and capability than another. However, for the majority of them who are ambulatory, even if they require a cane or walker to get around, walking is a great exercise for seniors.
The importance of exercise.
Just because somebody has reached a certain age, is dealing with various health ailments or issues, that doesn't mean they should sit around and avoid exercise. Even people who have had a heart attack in the past are encouraged by their doctor to get some level of exercise. Exercise helps to get the heart moving, pumping blood through the body, and that carries oxygen to the brain and other vital organs.
The more exercise a person gets, it can also help to release dopamine and endorphins in the brain. This can help to alleviate pain and promote positive mental attitudes.
The major hurdle that a number of people in their 70s, 80s, and 90s face is feeling as though they can't really get any exercise any longer. A person who requires assistance getting out of bed, leans on a walker to get around, may only walk when they absolutely need to get from one place to the other, such as from the living room to the bathroom or vice versa.
They should be getting more exercise than that. Even those individuals should be walking on a regular basis just for exercise sake.
Ways to encourage the elder care patient to get exercise.
Some seniors may be reluctant to exercise or don't want to be bothered. Explaining to them the benefits of exercise, or just finding an activity that they might enjoy that incorporates walking as an exercise can be one great way to get them up and moving.
For example, talking about going to a local park, visiting the mall during the winter, and just walking around could pique interest for the senior. A person who wants to get out of the house will be more willing to walk, even if they don't realize it's more about exercise than actually going anywhere in particular.
So if you are an elderly home care provider, encourage exercise by choosing one of the best activities for this when it comes to elderly individuals: walking.
There's no one answer to the question of when the time is right for in-home care.
However, if you consider the points raise here today, you'll have a better idea of when it's time for in-home care.
And, if you have any follow-up questions, please contact us (310) 400-6869…we are always here to assist…You are Important to Us!
We pride ourselves in the Best In-Home Care!
Caregiving for You, Inc.