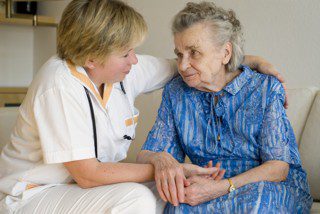 Caregiver in Beverly Hills CA – Is Home Care Right for your Loved One?
Do you have an elderly relative facing the challenges of aging?  Do you sometimes wonder if they are safe alone in their home?  Seniors are increasingly choosing to remain at home while they age.  Fortunately, there is good reason for adult children of aging parents to feel peace of mind with this decision. Home care providers are the solution to meet the ever-changing needs of your elderly family member.
In-home care providers have exceptional training and excellent skills. The goal of their work is to improve the quality of life of your elderly loved one. When a senior discovers she can't do some of the things she used to be able to do, she becomes frustrated.  This usually happens gradually.  One day she will have more trouble getting out of the bathtub than before. She may feel the past few times the bath was much harder, and might start bathing less often than before.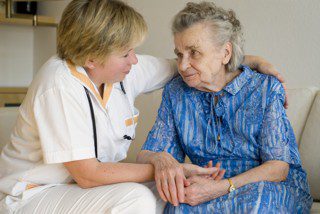 Sometimes it takes a crisis for a senior to come to terms with her need for assistance.  In some case the crisis can be avoidable, especially if there is a family member checking up on their elderly loved ones and monitoring the extent of their capabilities.  If your elderly parent is starting to experience struggles in completing everyday routine activities; such as bathing, dressing, preparing meals and driving, maybe it's time to look into getting her an in-home care provider.
Using home care providers is an excellent choice for those seniors who love the idea of staying in their own home. The move to a facility can be quite traumatic, uprooting your loved one from the home and neighborhood she is used to.  Studies have supported the idea that seniors are much happier staying in their own home, than going into an institution, or facility.
Your senior will enjoy remaining independent in as many areas of life as possible.  She may need help bathing, but still enjoys cooking her own meals.  Your senior may need help doing laundry and getting dressed but can still rake the lawn and tend to the flowerbeds.  Every individual is different, and that's why home care is such a wonderful solution. It is very customizable to the needs and wants of your elderly loved one!
You can try out home care on a part time basis to see if your loved one likes it.  Once you realize they love it, you can switch to full time.
There's no one answer to the question of when the time is right for in-home care. 
However, if you consider the points raise here today, you'll have a better idea of when it's time for in-home care.
And, if you have any follow-up questions, please contact us (310) 400-6869…we are always here to assist…You are Important to Us!
We pride ourselves in the Best In-Home Care!
Caregiving for You, Inc.