Mental Health and Senior Care near Burbank CA: Coping with Depression
Mental health is just as important as physical health for people of all ages. For seniors, the risk of having mental health issues increases, especially when you consider the risk of depression. For those who rely on senior care in one form or another, depression can be easy to slip into.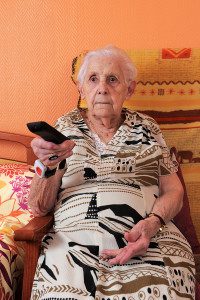 Recognizing the signs that an elderly individual may be depressed can be difficult, especially if you don't spend a lot of time with the person. That's why, when your elderly loved one has senior health care services coming to his or her home, you should make a point of talking to them about the potential that your loved one may be depressed if you suspect this.
May is National Mental Health Month, so it's a great time to talk about how people may cope with depression.
Depression is not something that we can often see in ourselves and it can be difficult to notice within others. You may understand your spouse, partner, children, and even your siblings almost as well as they know themselves, so you would be able to pick up on potential signs of depression. For elderly parents or other individuals, it might not be so simple and straight forward.
When a person ages and their body begins to change, they will be unable to do some of the things that they once could. This could include tending to their own care, taking part in activities that they used to enjoy, and more. They may also have friends who move away, move into homes (assisted living or nursing care), or pass away. These events can lead to a feeling of isolation. Being unable to do many of things that used to be easy can lead to feelings of inadequacy and frustration and they can lead to depression.
If your elderly loved one is keeping to himself or herself more, if they are talking less, interacting with others less frequently, and seem to not want to go out and do things that they used to enjoy, they may be depressed.
Depression may also be the result of prescription medication they are taking. Also facing one's own mortality can be a cause of depression as well. Coping with depression is crucial.
If the individual ignores the symptoms and they don't have a strong support system around them, it could lead to more serious health related effects. Be sure that you talk to senior care and find a way to help your loved one cope with depression. Medications could be the answer. Counseling might be as well. The most vital aspect is that depression not be ignored.
There's no one answer to the question of when the time is right for in-home care.
However, if you consider the points raise here today, you'll have a better idea of when it's time for in-home care.
And, if you have any follow-up questions, please contact us (310) 400-6869…we are always here to assist…You are Important to Us!
We pride ourselves in the Best In-Home Care!
Caregiving for You, Inc.