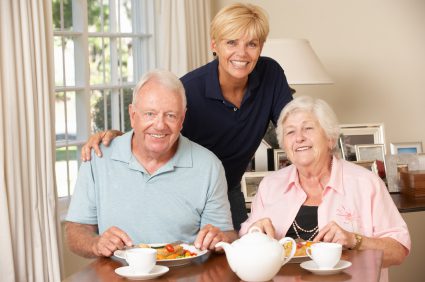 Helpful Tips for a Healthier Lifestyle
Elder Care near Pasadena, CA – Avoid Diabetes
Although diabetes is continuously on the rise, many patients can be cured and hence most cases resolved if proper precautions are taken. This also means that many of such cases can very well be avoided and mild cases may even be reversed. However, working your way towards preventing or controlling diabetes does not mean that you impose unnecessary restrictions or limitations on your elderly parent. All they need to do is stick to a healthy diet plan. Listed below are some useful tips to help you maintain a healthy lifestyle for your loved one while preventing or controlling diabetes: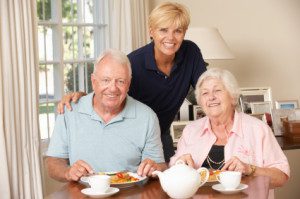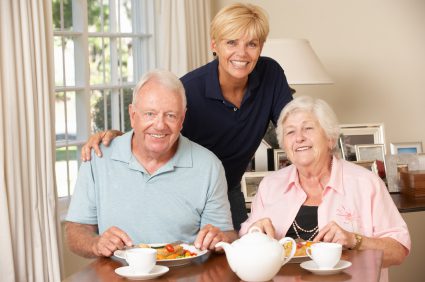 Lose weight
Increase daily intake of coffee
Avoid high sugar food
Exercise regularly
Reduce intake of carbohydrates
Reduce intake of fats
Increase intake of proteins
Maintain a balanced diet
How to Create a Healthier Lifestyle
Losing weight is important. Elderly people who are overweight are more likely to get diabetes than seniors who are at a normal weight. However, the risk is higher in those who have much of their fat concentrated around the abdomen. This means that apple shaped people are at a higher risk than pear shaped ones.
Studies have proven that those individuals who had a higher intake of caffeine whether in the form of coffee or in any other forms are often less likely to get diabetes. This may appear to be a sign of relief for coffee drinkers but it should be borne in mind that excessive intake of caffeine can have adverse effects such as shortening life expectancy. It's also an issue if your senior parent adds a lot of sugar or cream to their coffee, which isn't very health for the body.
Incorporating Changes to Your Parent's Diet
Your senior mother or father can continue to have their favorite desserts for as long as they please if you can make sure that they exercise daily. They do not need to cut out a particular type of food. All you have to do is regulate and monitor the intake. Our bodies require different kinds of food containing proteins, carbohydrates and fats for various metabolic processes and we should not restrict intake of a particular food as long as it is consumed in moderation. Some refined carbohydrates like sugar and white rice and white flour may definitely be limited in your parent's diabetic diet. Check with her doctor or dietician if you have questions.
That being said, meal planning for a balanced and healthy menu can be hard. It's best to bring in a professional caregiver with elderly home care. You can hire someone to help with the shopping, cooking and preparing of good food for your elderly parent.
Different forms of fibers, vitamins and minerals should be consumed with regulated amounts and in safe limits. The key is to practice moderation and have a balanced diet.
However, if you consider the points raise here today, you'll have a better idea of when it's time for in-home care.
And, if you have any follow-up questions, please contact us (310) 400-6869…we are always here to assist…You are Important to Us!
We pride ourselves in the Best In-Home Care!
Caregiving for You, Inc.