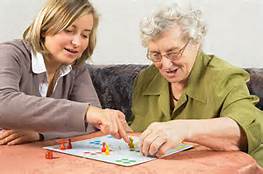 Have You Ever Considered What Is Involved in Being a Caregiver? Learn Why Understanding the Importance of this role is critical before You ever accept the Responsibility.
I Pledge Allegiance … Taking a Caregiver Oath near Santa Monica, CA
When you take on the role of a caregiver, you are taking on an incredible responsibility. Providing home care for an elderly individual, regardless of whether it is a family member or a complete stranger, requires dedication, honesty, integrity, and consistency on the part of the caregiver.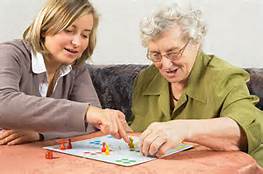 There are many things that go into being a quality caregiver and it is important that you understand just how vital your services are with in this particular job description.
Let's talk about taking a caregiver oath for yourself and the elderly individual who will be relying on you.
You can pledge any of the following things that you want, but the more that you pledge with regard to being a caregiver, the better a caregiver you will be.
I pledge that I will take care of myself first and foremost. It is absolutely essential that you learn to take care of yourself as well is possible. If you don't, then you will not be an effective caregiver in the long run. You will burn out and that will negatively impact the elderly patient.
I pledge that it will seek out ways to be a positive influence on the patient. When you are providing home care for an elderly individual, there are going to be plenty of opportunities for you to encourage him or her to take part in various activities, do more for their brain health, and do more to get the proper level of exercise.
I pledge that I will be empathetic to the patient's condition. As a caregiver, it is absolutely essential that you try to understand what the elderly individual is going through. If you can't understand what it is like for them, through their perspective, then it will be difficult for you to provide the highest level of home care to them.
I pledge that I will understand my limitations. If you don't set limits as a caregiver, then you could run yourself to the ground trying to be the best home care provider you can be. You need to understand what your limits are and if the care that is required is well beyond what you can offer, you need to talk to the elderly individual about hiring a different caregiver.
I pledge that I will remain as positive as possible in every situation. It is not possible to be positive all of the time, but when you focus on being as positive as you possibly can as often as you can, it is going to have a direct impact on the elderly individual.
Being a caregiver is a significant responsibility and taking these pledges means that you understand just how important it is to be providing the highest quality home care possible.
There's no one answer to the question of when the time is right for in-home care.
However, if you consider the points raise here today, you'll have a better idea of when it's time for in-home care.
And, if you have any follow-up questions, please contact us (310) 400-6869…we are always here to assist…You are Important to Us!
We pride ourselves in the Best In-Home Care!
Caregiving for You, Inc.