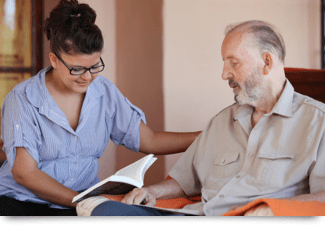 Finding the Positive in Tough Days as a Senior Care Provider near Pacific Palisades, CA
As a caregiver, you are going to find that there are plenty of tough days. Throughout various senior care activities and responsibilities, there are going to be challenges that you have to rise up and meet. Sometimes you won't want to. Other times you may not feel as though you have the strength to do it.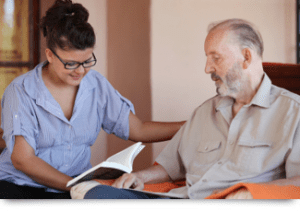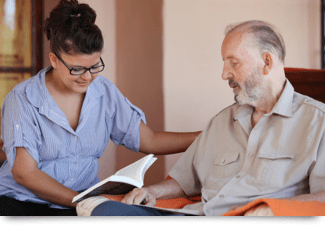 No matter how difficult things get with regard to senior care services, it is important to find the positives and every situation.
How do we find the positives during the tough moments of senior care?
We usually cannot find these positive moments when we are dealing with them at that time. You need to give yourself a bit of time between the incident and your reflection period. You don't want to wait too long, however, because it is always best to begin reflecting on things while they are still fresh in your mind.
Just don't try to smile and bare through it assuming that there has to be something positive for you to find right then at that moment.
Write down some of your experiences during these tough days. Why was it tough? Was it because the patient was having a bad day and was he angry and taking it out on you? Was it because you felt that no matter what you did nothing was working out right?
When you write down the events of the day as soon as you can, it will help you when it comes time to reflect on those events more clearly. While you are writing, you may actually remember positive moments or lessons that you learned that would make you a better senior care service provider.
Talk to other caregivers. When you speak to other senior care providers, you will learn many new tactics and strategies to rely on and you will also discover that what you are doing is actually something good. When the reactions aren't what we expect them to be, or the end result was deemed a disaster, we have a tendency to take that blame squarely on our shoulders. Yet when you speak to other caregivers, you will discover that a lot of what you do is very positive.
Tough days are inevitable when you are senior careprovider. It is important that you accept that these days are going to happen and then try and find the positive moments, lessons, or experiences that you had during them. This will help you as a caregiver as well as for the elderly patient.
There's no one answer to the question of when the time is right for in-home care.
However, if you consider the points raise here today, you'll have a better idea of when it's time for in-home care.
And, if you have any follow-up questions, please contact us (310) 400-6869…we are always here to assist…You are Important to Us!
We pride ourselves in the Best In-Home Care!
Caregiving for You, Inc.